Moss Automotive are based in a secure purpose built building 2 mins from the M25 and half an hour from Central London.
The
Perfect
Enviroment
Our facilities set a benchmark for car storage and represent the cleanest climate controlled environment in the Industry.
The building has a 15°C interior temperature, filtered air and 55% relative humidity, with a capacity for 300 cars.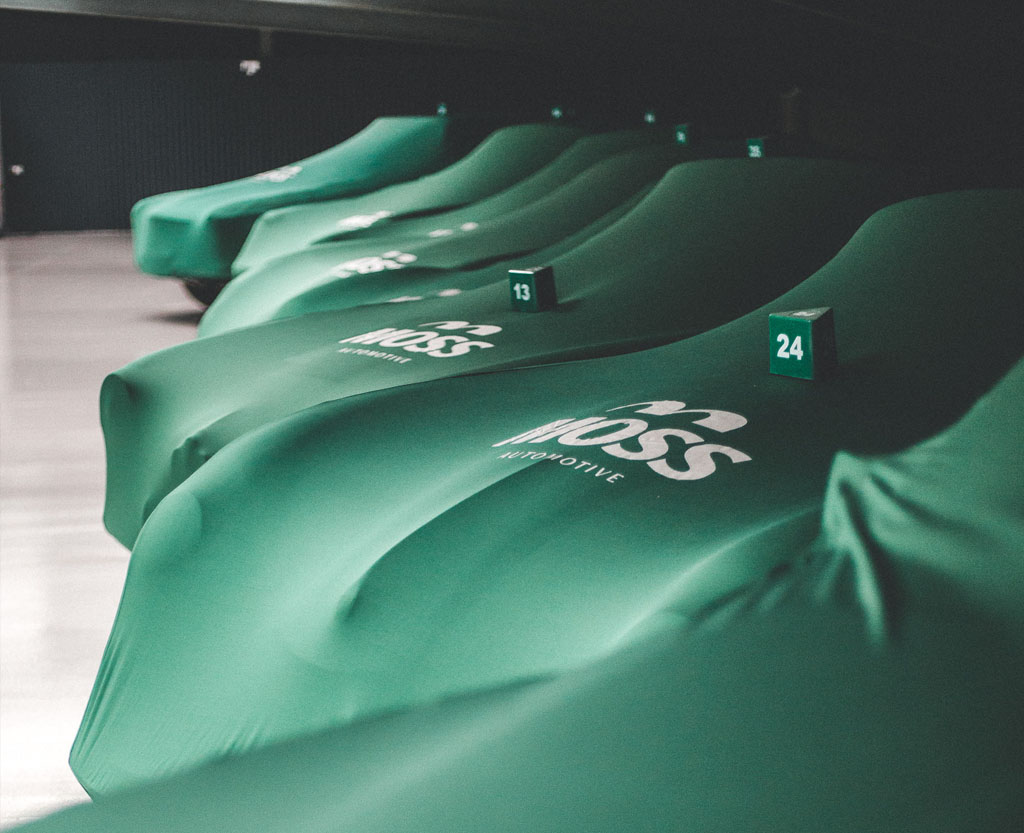 Stringo
There might be a number of exotic V12 powered cars in the building but they are never started inside, thus eliminating fumes and maintaining clean air.
We spent some time researching the most efficient, easy to use, safe solution, to move cars around the facility and it soon became apparent that Stringo presented the only option.
Air Cleaners
We use four high capacity, industrial, air particulate filters, which eliminate dust particles and harmful contaminants from the air. This protects the cars from dust and improves air quality throughout the building
De-humidifier
We use large, high capacity dehumidifiers within the building to maintain 55% relative humidity. This is dry enough to prevent condensation and eliminate corrosion, without drying out and cracking rubber, wood and leather.
Security
The perimeter of the building is protected by palisade fencing and anti-ram barriers to all vehicle exits. All ground floor windows are protected by steel bars. All external pedestrian doors are steel and security rated. We operate a monitored CCTV with comprehensive state of the art security and fire alarm systems linked to the police. At the planning stage, we approached an independent insurance surveyor, to advise on the very best security solution and we have exceeded the specification suggested.
Lift
On the lower level we have installed, flush with the floor, a custom built hydraulic scissor lift, with a capacity of 3500kg and the ability to transport cars of large size dimensions to the upper floor.