News from The RM Sothebys Elkhart, Indiana sale.
25 Oct 2020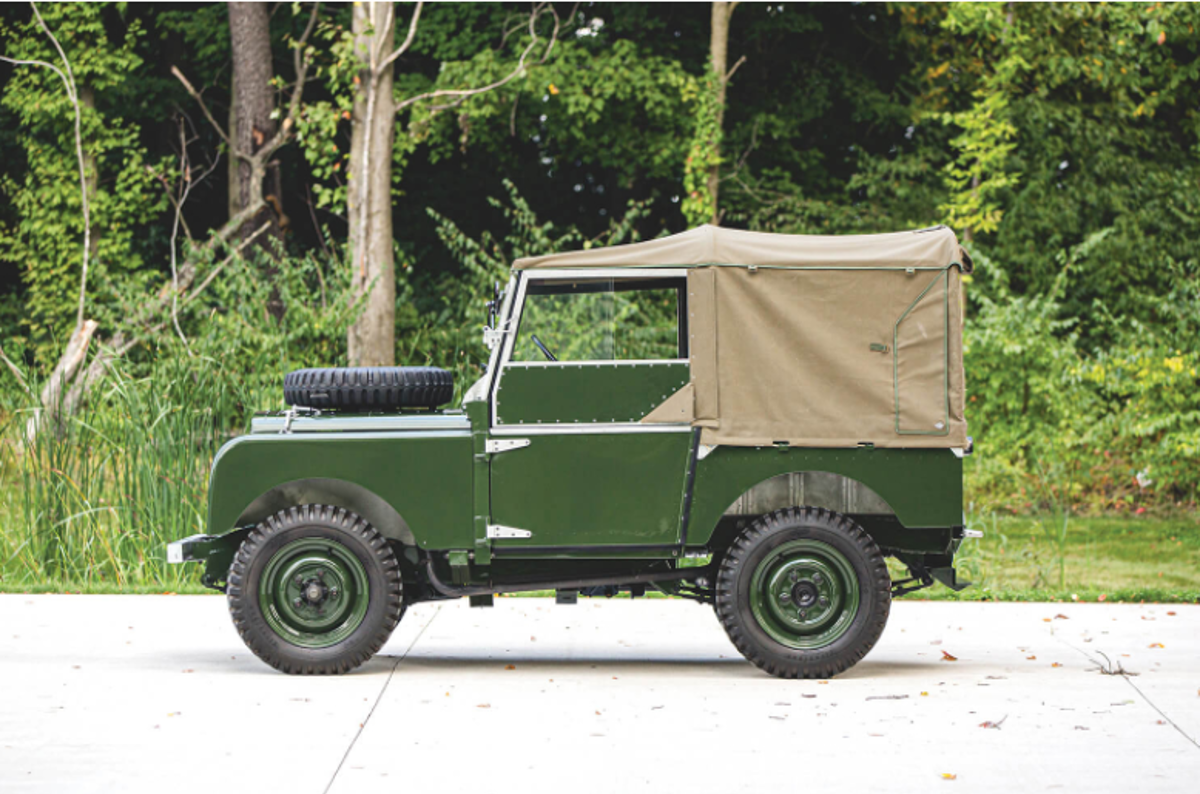 100% of lots were sold in this no reserve auction, grossing $42,248,761. The top selling car was a 1952 Ferrari 225 S Vignale Berlinetta at $2,810,000 including buyers premium and the first Land Rover Series 1 restored by Jaguar Land Rover Classic Works (pictured) left it's $90k - $120k in tatters, selling for £248k.
Proceedings were conducted at such a pace, trousers-on-fire, US cattle-sale style, that the auctioneers were rotated every 20 or so lots for a rest.
Nearly $9.6M was grossed on day one alone. Buyers premium was RM's usual North American 12% / 10% split for cars; 20% for everything else.
Tags
#classiccarstoragelondon
#classicferrari
#classiclandrover
#rmsothebys