Katie Forrest's "Nellie" 1912 Rolls Royce Silver Ghost at the Bicester Heritage Sunday Scramble
06 Jan 2020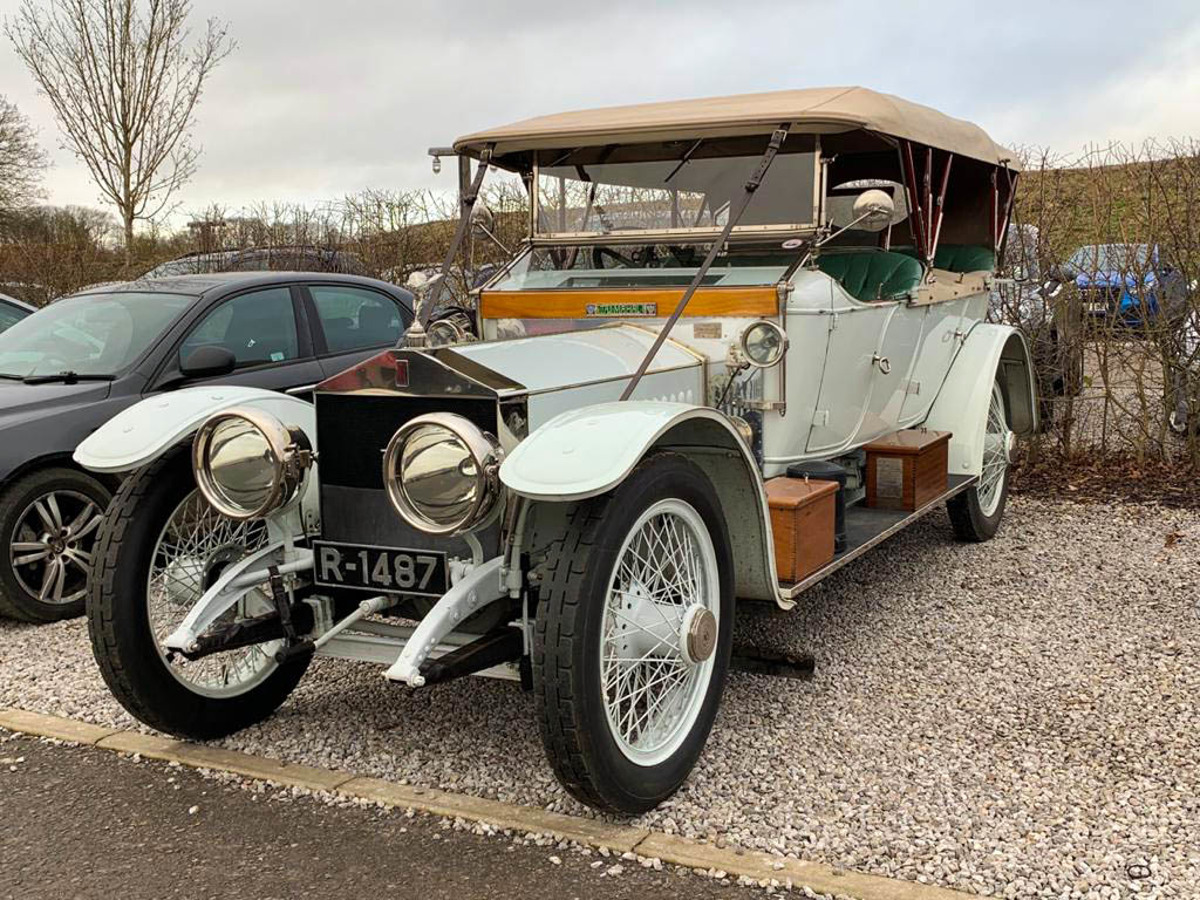 I spotted this 1912 Rolls Royce Silver Ghost which belongs to Katie Forrest after her father owned it and clocked up an impressive 75,000 miles
It is a different spec to the usual Silver Ghosts, being delivered new by Rolls Royce Bombay for use in India, to quote the Classic Driver Article:
"She's got a tropical electrical system to deal with the heat, is higher off the ground to cope with the terrain, and has chain-mail mudguards to stop errant oxen hooves from flicking up and striking the well-to-do passengers inside," Katie explains. Nellie was promptly bought by the Maharaja of Nabha, with whom she remained until the early 1990s when Katie's father acquired her after a two-year search for the right Silver Ghost with which to tackle a special Alpine rally.
"When he found her, it was love at first sight," recalls Katie. "She certainly wasn't in the state she's in now – she'd been shut away for decades and had been painted a sort of battleship grey by the RAF, who commandeered her briefly during World War 1." Perhaps unsurprisingly, Katie spent a vast amount of her childhood in the back of the Rolls-Royce with her sister, travelling all across England, Europe, and even Australia. In fact, since joining the family, Nellie's travelled in excess of 75,000 miles.
Read the full classic driver article about it here: https://www.classicdriver.com/en/article/sponsored-content/talking-driver-katie-forrest-and-nellie-rolls-royce
Tags
"Nellie" Rolls Royce
Bicester Heritage Sunday Scramble
Rolls Royce
Rolls Royce Silver Ghost
Rolls Royce Silver Ghost Concours
Rolls Royce Silver Ghost Maharaja of Nabha