22 Sep 2020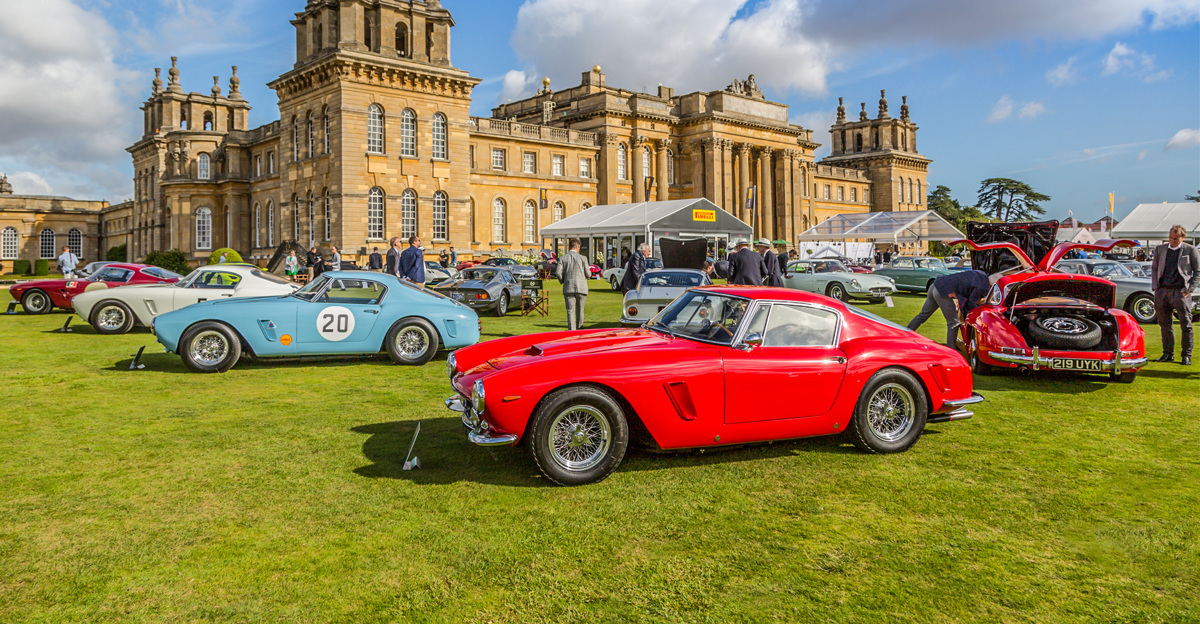 Potentially the last prestigious car event of 2020, Salon Privé is taking place at Blenheim Palace, Oxfordshire, Wednesday 23rd September - Saturday 26th September.
Each day has a different theme, starting with Wednesday hosting their own Concours d'Elegance. Entrants include 1953 Ferrari 166 MM/53 Pinin Farina Berlinetta; Aston Martin DB6 Short Chassis Volante; 2020 McLaren Senna LM GTR; 2018 Ferrari LaFerrari Aperta and many more.
Thursday is Ladies' day, hosted by Boodles. A delightful garden party where there are plenty of hats on display and the Motorbike Trophy Ceremony.
Friday is Salon Privé Masters, a celebration of the Evolution of the Supercar. Famous marques such as Alfa Romeo, Aston Martin, Bentley, Bugatti, Ferrari, Ford, Jaguar, Lamborghini, Maserati, Mercedes-Benz, and Porsche regularly fought it out on the track but on the road, it was Lamborghini who led the charge with what widely considered as the first true Supercar; the legendary Miura.
Then finally, Saturday is a Public day with a real selection of classics and supercars.
Look out for our photos of the event in the next coming days.
Tags
Aston Martin
Aston Martin
Bentley
Bugatti
Car Show
Concours d'Elegance
Ferrari
Jaguar
Lamborghini
McLaren
Porsche
Salon Privé
Supercars